Last Updated on July 15, 2022 by admin
2022 Best Kitchen Remodeling Tips For Seniors
For most households, the kitchen is a very important and central part of the home. Since eating is a regular and very necessary part of our lives, the kitchen gains a prominent role in our homes. This is even more so for seniors who are retired and home much of the time.
Related Topics (Sponsored Ads):
Many seniors may find that the kitchen that served them well while raising a family is not so ideal for them as they get older. This becomes even more the case if their existing kitchen is old and outdated. However, before considering a kitchen remodeling, they should consider their situation and plans. If they are basically healthy and intend to 'age in place' in their current home, then a kitchen remodeling should focus on making it 'senior friendly', in addition to adding enjoyment and value to their home.
The main objective of aging in place is to allow the senior(s) to maintain at least most of their independence in day to day living, in their own home. Even if the kitchen is newer and modern, but not senior friendly, at least certain remodeling should be done to make it senior friendly – or else aging in place will be or become difficult. Following are the best remodeling tips for seniors to make their kitchen senior friendly in 2022.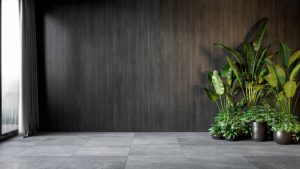 – Spacing: The kitchen should be as spacious as possible, allowing easy maneuverability and comfortable entry and exit. If possible, there should be room for the senior to use the kitchen while using a walker or even a wheelchair. The main idea is no tight spaces and no obstacles to mobility.
– Placement: Three major elements of the kitchen should be within comfortable proximity to each other; the refrigerator, stove/oven and kitchen sink. It is between these three things that the majority of work is done. Also, there needs to be enough space to comfortably and safely open and close the refrigerator, oven, cabinet doors and drawers and an entry door if there is one.
In addition to being attractive and sturdy, it is important for seniors that the kitchen floor be slip proof or resistant and as cheerful as possible. Therefore fancy flooring that gets slippery when wet is a no-no, as falling is one of the single biggest dangers for seniors in their homes. Also, the flooring should be easy to clean and not require strenuous mopping or any waxing.
There should be a generous amount of counter work space, so seniors don't have to work in a tight or cluttered area. They should be cut and chip resistant, easy to clean and cheerful in design and color. Very important, the countertops should be of proper height, to allow a senior to comfortably use them while sitting down. If possible, some countertops should be wheelchair accessible.
The kitchen's storage space should be comfortably and safely to use as possible. Thus, cabinets should not be too deep or placed too low down. There should be plenty of easy opening and closing drawers. The use of turn-tables (lazy susans) and pull down shelves are very helpful. Cabinet door and drawer handles should be easy to grip and use. If possible, interior cabinet lighting is very helpful.
While most people like a big and deep sink, this is not always good for seniors. The sink should be accessible without having to reach in too far or deep. Also, the sink's design should minimize water splashing. For most seniors, an in-sink garbage disposal is not the best idea. However, having a high pressure water spray gun as part of the sink is a helpful feature. The sink should be sturdy, chip and stain resistant and easy to clean. Also, the faucet controls should be easily accessible, and easy to grip and manipulate.
Providing plenty of bright and properly placed lighting is very important. Instead of just the traditional overhead, ceiling lights – lights that are placed on the bottom of cabinets can properly and safely illuminate the countertop and sink areas. As mentioned before, special lighting in the inside of the cabinets is also very helpful. There should be very accessible and state-of -the art electrical outlets placed in strategic areas around the kitchen, not just for the major appliances, but also for a variety of smaller electrical appliances and gadgets.
If possible, a window in the kitchen is not only an aesthetic and psychological plus, it also can provide necessary venting for the kitchen. Allowing a way for cooking smoke and fumes to escape to the outside is beneficial for the senior's health and the cleanliness of the kitchen and the rest of the home. Such a window should be accessible for the senior to reach and easy to open and close. If there is no window, then installing a fan vent is important. Such a vent should be safe and easy to operate.
A kitchen isn't complete nor really functional without its appliances. However, these appliances should also be senior friendly. This means the refrigerator, oven, stove, dishwasher and other appliances should be easy and safe to operate for seniors, even if they have impaired mobility, dexterity or vision.
Related Topics (Sponsored Ads):