Last Updated on July 15, 2022 by admin
Master's in Pharmacy: The Incredible Things You Can Do With It
There have been remarkable improvements in modern medicine, which has advanced diagnoses, treatment, and disease prevention. Thanks to pharmaceutical research and innovation, there has been a sustained improvement in patient health results and the production of life-preserving drugs.
Related Topics (Sponsored Ads):
The significance of pharmaceutical therapies is more apparent than ever as the world keenly awaits a harmless and potent vaccine for the highly dreaded Coronavirus.
More often than not, when the term pharmaceutical industry comes to play, a pharmacist first comes to mind for many. Although pharmacists are vital contributors in dispensing patient therapy, research and innovation of these therapies are not limited to them. The creation and development of these therapies also rely on many people ranging from lab technicians to researchers and many other specialists.
Frequently, there is a lack of clarity regarding which academic paths to pursue or establish a career in the pharmaceutical sector. This is partly due to the vast array of focus areas and the inconsistencies in licensing requirements across countries.
What is a master's degree in Pharmacy? Which careers can I build with one? Which other degree options can be considered? All these questions are answered here!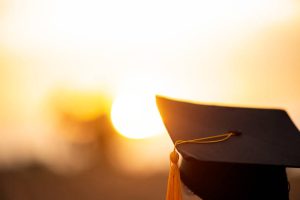 Is a Master's Degree enough to Become a Pharmacist?
Customarily, a master's in pharmacy (MPharm) is a 5-year course created to train students to become licensed pharmacists in European nations and many other countries worldwide.
This is not so in the US. To obtain the license, students must first conclude an accredited Doctor of Pharmacy (PharmD) program. Candidates then proceed to attempt and pass the North American Pharmacist Licensure Examination (NAPLEX), in addition to the corresponding state licensure examinations. To better sharpen their skills, some candidates can decide to attempt clinical residencies.
Becoming a licensed pharmacist with only a master's degree is impossible in the US. However, you can still pursue a career in the pharmaceutical industry as other pharmacy related courses do not demand a PharmD.
While pharmacists directly engage in patient care and the use of already discovered drugs for treatment, the pharmaceutical sector is not limited to it. With a master's degree, one can pursue careers concentrated on testing, researching, and producing new medications or treatments.
Several academic paths exist for candidates interested in the research, discovery, and advancement of pharmaceutics.
Getting a Master's Degree in Pharmaceutical Sciences and Pharmacy.
While a PharmD degree is needed to practice pharmacy, other graduate degrees exist to train students for professions in the pharmacological world.
Here are five options to deliberate on.
1. Pharmaceutical Science MS
For students intrigued by the utility and administration of therapeutics, a master's degree in pharmaceutical science is a good fit. The program aims at developing essential skills to improve knowledge of how chemical and physical attributes of therapeutics influence drug action.
Students at the Northeastern program can also decide to focus on one of the following: polymeric dosage and physical pharmacy, form development, novel drug delivery systems, drug metabolism or pharmacokinetics, and biopharmaceutics.
A pharmaceutical scientist is among the most common career titles students who have a master's degree in pharmaceutical science can trail amidst others. They make an average of $77,173 per annum, according to Glassdoor.
2. Bagging a Master's in Pharmacology
A master's degree in pharmacology is an excellent choice for students interested in the study of drug action. The pharmacology program curriculum encompasses mechanisms of drug action in living systems.
While it has a striking semblance to it, the field of pharmacology is different from that of pharmacy. While pharmacists are educated to create, prepare and dole outpatient drugs, pharmacologists are interested in how the system responds to and utilizes them to improve their knowledge of diagnoses, treatment, and disease prevention.
Upon completing the program, graduates can progress to attain placements such as laboratory technicians, researchers, and scientists. Being a pharmacologist is a vastly desired career label in the industry. Nonetheless, employers might choose a Ph.D. holder in place of a master's degree. According to PayScale, pharmacologists earn an average of $99,271 per annum.
Students attracted to developing skills required in the pharmaceutical industry can consider pursuing a master's degree in biotechnology. Because biotechnology programs are more comprehensive than more specialized degrees in the pharmaceutical industry, several universities permit students to finetune their degree to suit their interest.
For instance, candidates who sign up for the Northeastern biotechnology master's program have the opportunity to choose from courses relevant to the pharmaceutical industry. Some of these courses include; manufacturing and quality operations, pharmaceutical technologies, regulatory science, molecular biotechnology, process sciences, biotechnology enterprise, and biopharmaceutical analytical sciences.
Biotechnology MS graduates can be qualified for professional titles like medical scientist, biotechnologist, process development scientist. Salaries for beginners range from $75,000 to $85,000 yearly.
4. Medicinal Chemistry MS
With a syllabus centered on bioorganic chemistry, synthetic organic chemistry, pharmacology, and analytical chemistry, a master's degree in medicinal chemistry equips students with skills to formulate, advance, and analyze drug compounds. Upon completing this degree, candidates possess proficient knowledge of medicinal chemistry and its applications to resolve unfulfilled medical needs.
Graduates often work in research settings and frequently hold material scientist and chemist positions. According to PayScale data, a medicinal chemist earns an average salary of $91,772 yearly.
A master's degree in biomedical science typically provides the necessary techniques for jobs across different disciplines in the field. It also offers the most rounded assessment of the field.
After completing the degree, some of the top biomedical science careers that can be pursued are:
Senior medicinal chemist: $109,069 average salary
Senior medical writer: average salary of $87,39o
Senior clinical research associate: average salary of $100,020
Biomedical scientist: average salary of $68,775
Biomedical laboratory technician: average salary of $62,007
Students who have concluded a master's in biomedical science can progress to getting a Ph.D. to specify their techniques and modify their careers to fit their goals. Some universities like Northeastern permit candidates who have done their master's degree in the institution to accelerate their advancement to a Ph.D.
Beginning a Career in the Pharmaceutical Sector
To penetrate the pharmaceutical world and establish a fulfilling career, numerous routes exist based on your focus and professional aspirations.
Regardless of your course of choice, it is essential to pick a program that will equip you with the relevant techniques, expertise, and knowledge required to progress in your discipline. Students who enroll at the Department of Pharmaceutical Sciences, Bouve College of Health Sciences in Northeastern are exposed to special pragmatic training to train them for the professional world.
It is situated in the center of Boston's pharma and biotech hub. Hence, through industrial training, students have the opportunity of meeting and working with brilliant researchers in biotechnology and pharmaceutical companies of repute.
Related Topics (Sponsored Ads):